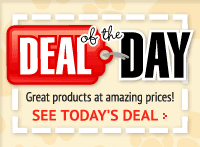 Save Up To 50% Everyday
Save time, money and aggravation. PetCareRx is America's most affordable pet pharmacy and supply store on the web. We ship Prescription & Non-Prescription items safely and conveniently to your door, and all for up to 50% off the vet's prices. PetCareRx is the leading provider of pet meds and pet supplies online. With high-quality pet medications, food and more, PetCareRx is a quality, reliable and personalized source for happier, healthier pets. Take care of your dog, cat, bird, fish or other small animal. Save at PetCareRx today.
Pet care, as you know, costs a lot. Until now! PetCareRx was established to give you the products you need, at the discounts you deserve, on pet medications and other pet health needs at a fraction of what they cost when dispensed by a veterinarian. Take care of your dog, cat, bird, fish or other small animal. Save at PetCareRx today.
Take care of your dog, cat, bird, fish or other small animal. The winter weather is hard on pets. Make sure you have the arthritis and pain medicine you need to keep your pet moving. PetCareRx offers a wide selection of both prescription and non-prescription arthritis medications. Keep your best friend looking good. Check out the apparel for dogs available. Free Shipping On All Orders Over $49.
Have you ever been hit with the incredibly high prices of pet medication? That's why PetCareRx.com is so perfectly suited to helping you save time, money and aggravation to ensure that your pet has everything it could ever possibly need.
PetCareRx isn't a "club". We don't charge a membership fee. Your pet's personal pharmacy, just a phone call or a click away - stocking the brands you trust, at prices you'll welcome. Whatever the brand name medication, PetCareRx will have it in our vast inventory. We carry all EPA and FDA approved heartworm, flea and tick and chronic illness medications - and much, much more - all at up to 50% less than you pay at your veterinarian. We also honor all manufacturers' guarantees.
Web only offer
New - Deal of the Day
offered by PetCareRx! This program spotlights a different product each day from our thousands upon thousands of items in stock. This item is offered at a price way below what you'd find at brick-and-mortar retailers, and even elsewhere on the web! So don't forget to bookmark this page and check it each day -- you may find a deal too good to pass up!