Ebbe Designer Square Shower Drain
In stock - Ship same Day
COMPLETE SET - 1 Drain Grade, 1. Drain Body 1. Construction Plug 1. Grate puller 1. Hair Trap
Buy Now at www.FlooringSupplyShop.com
Square shape. It's easier to cut tile to a square drain than to cut, nip and grind to fit a round one.
18 colors to choose from
Construction
• Stainless Clad Glass / Polymer Composite Frame
• Grate Puller (Twist & Pull)
• 25 Hole Pattern (GPM Capacity)
• Friction Fit / No Binding / No Screws
100% PVD Finishes (Physical Vapor Deposition )
• Most Durable Finishes Available
• Easily Maintained. No Special Cleaning
• Color Fast Indoor or Outdoor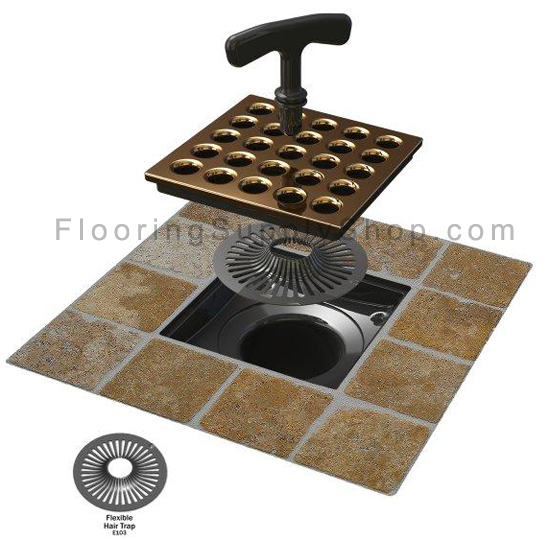 Canadian Adapter available for $14.99
Simple cuts are easily made, and waste little precious time. Ebbe drains are sized to match standard 1/2", 1", 2", and 4" tile without cutting. When cutting is needed, cuts are straight saw cuts. No grinding to match a radius. Consider the how much easier glass mosaics will be to install.
Heavy Drain Grate - Minimal Grout Rim - Designer finishes

In stock - Same day shipping
Our store open to the public
5047 W Jefferson Blvd Los Angeles CA 90016
Mon - Fri 7:00 am - 5:00pm
Sunday 12 noon - 4:00pm
For more product visit our web site http://www.flooringsupplyshop.com/
Or call us at 323-731-8453